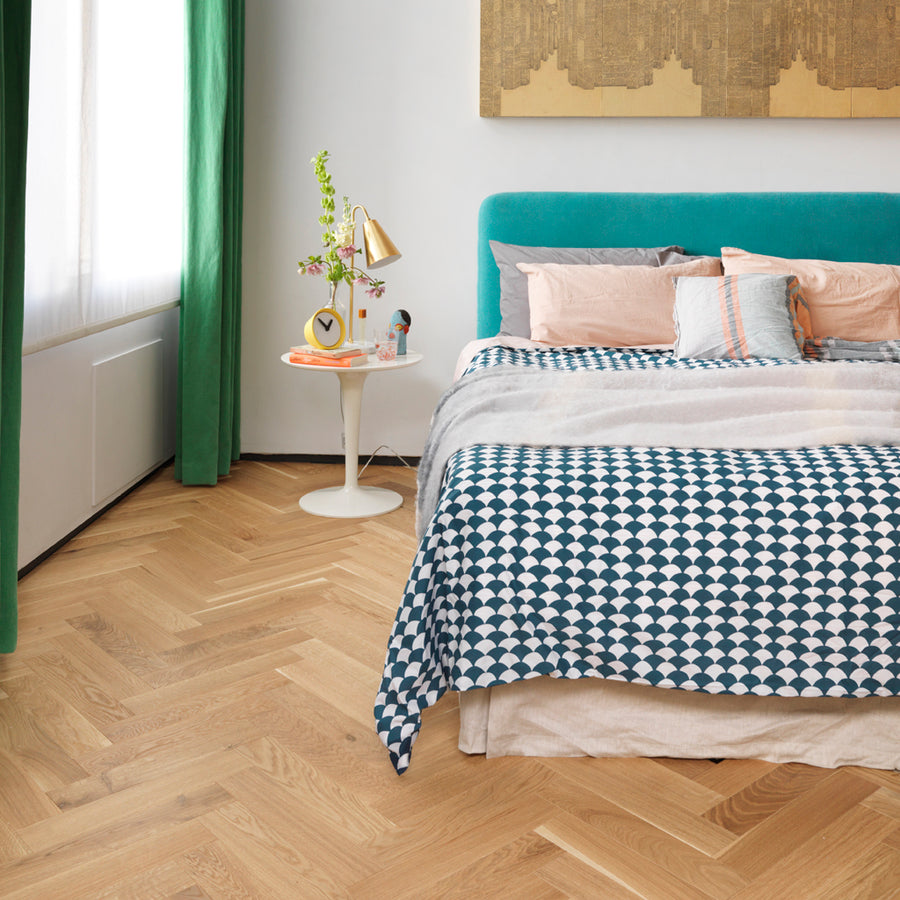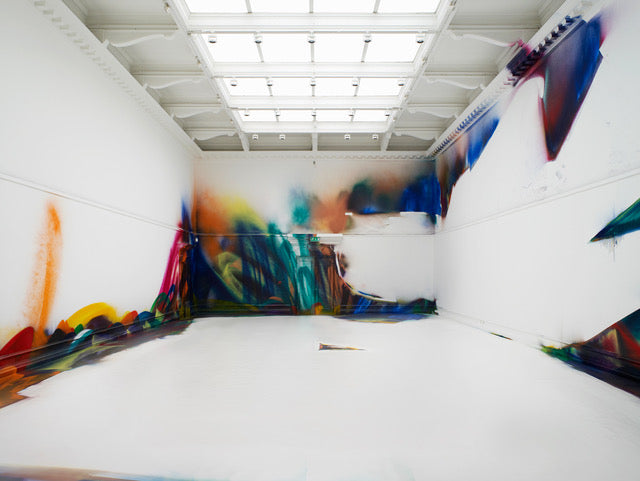 MODERN WOOD, VINYL, CORK AND RUBBER FLOORING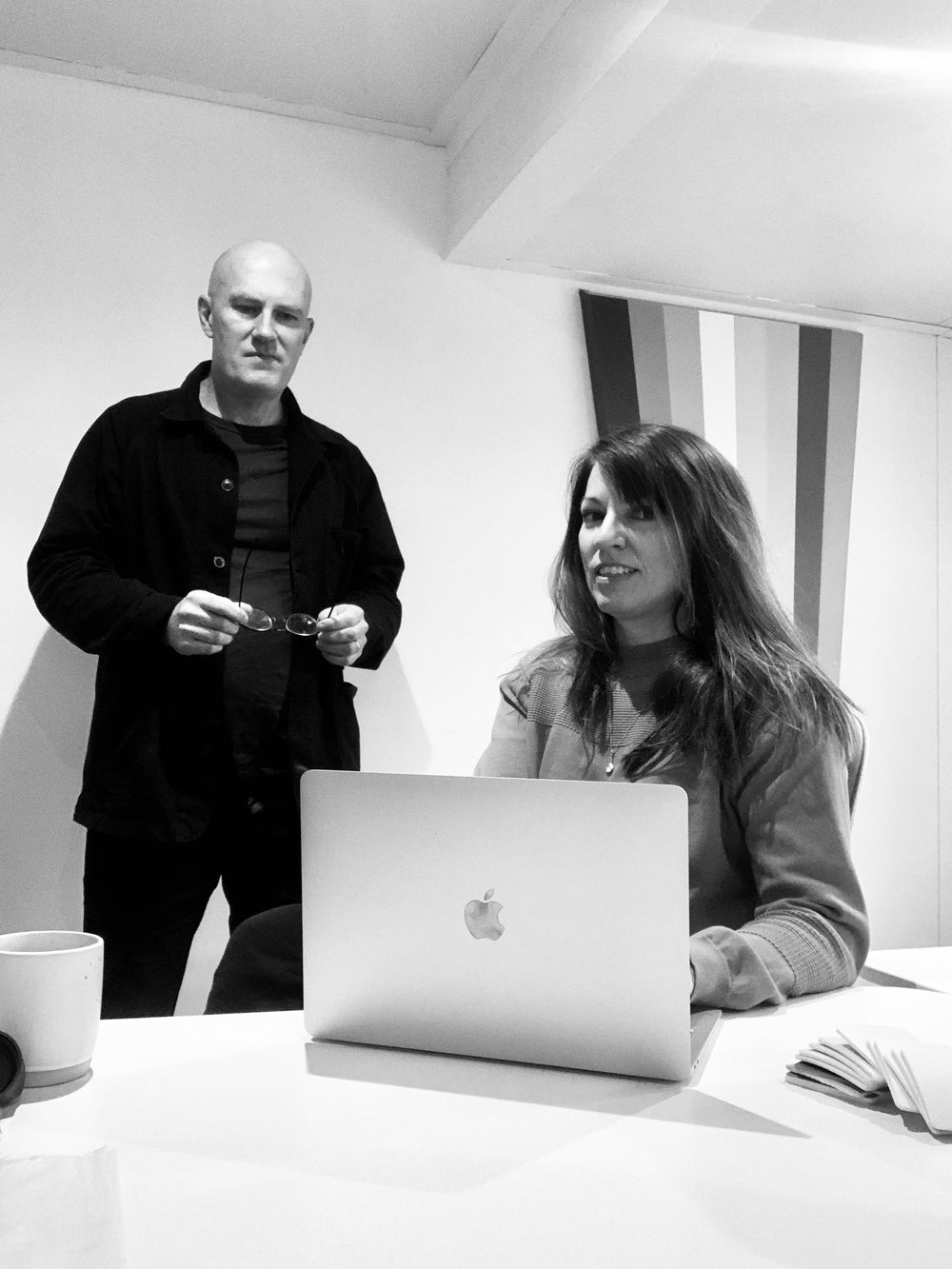 The Colour Flooring Company was set up in 2010 by Lena Corner and Bill Tuckey, two journalists who met while working at the Independent on Sunday. It started when Lena was doing up her house but found it impossible to find plain coloured vinyl flooring in cool, modern colours. All the styles available seemed to come in retro palettes and dated patterns.

We decided to try and fill the gap in the market. We sourced a small range of contemporary block colours, built a website and started selling from a chilly shipping container in Tottenham. Interiors experts picked up on what we were doing, and it wasn't long before we were being recommended by the likes of Living Etc, House and Garden, Wallpaper and Elle Deco.
Since then, slowly and carefully, we have been building up our business. In 2014 we added a range of rubber flooring in ten bespoke colours. Then we introduced waterproof, sustainable Corka - a material so smart it has won awards for innovation. And most recently we have added a collection of wood. We spent two years researching and sourcing it and we think it's the very best on the market. As you may have noticed, we have revamped our website to celebrate the launch. (cont.)
We use The Colour Flooring Company because of the wide choice of colour and high quality finish. They are very accommodating and work with top class fitters"
Selfridges, London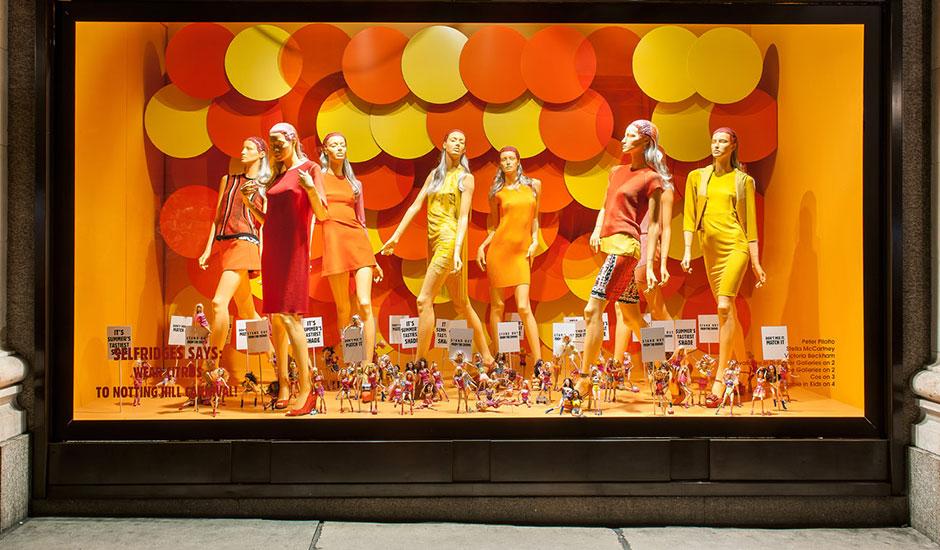 Selfridges summer window display, featuring our vinyl flooring
These days our customers include Tate Britain, Selfridges and high street chains such as Ikea and Nando's. They choose us not just because our flooring is super tough, but because our colour choices are brilliant too.
Although we have long since outgrown our shipping container, and now sell as far afield as Japan, USA and Australia, our small company mentality remains. We believe in taking the greatest care over the tiniest details - from the boxes we package in, to the size of our samples and of course the provenance of every single piece of floor we sell. (cont.)
AS RECOMMENDED BY

---
OUR ETHOS
We understand that flooring is a crowded and complicated market and for consumers can be tricky to navigate. This is why we keep our collections small, clear and coherent. Every time we add a new range we draw on our backgrounds as journalists and do the research for you.
We visit the factory where the flooring is made to ensure best practice and ask all the tricky questions. And we install it in our own homes so we can see what it's like to live with and how it wears over time.

We also make sure all of our ranges are suitable for domestic as well as commercial use. This not only makes everything simpler to understand, but ensures all our customers are getting the very highest spec floors. We like to think we have created the perfect edit. (cont)
---
The Colour Flooring Company not only has a beautiful range of colours in their collection but they also aim for the lowest environmental impact possible"
Adele Orcajada, partner, Material Driven
---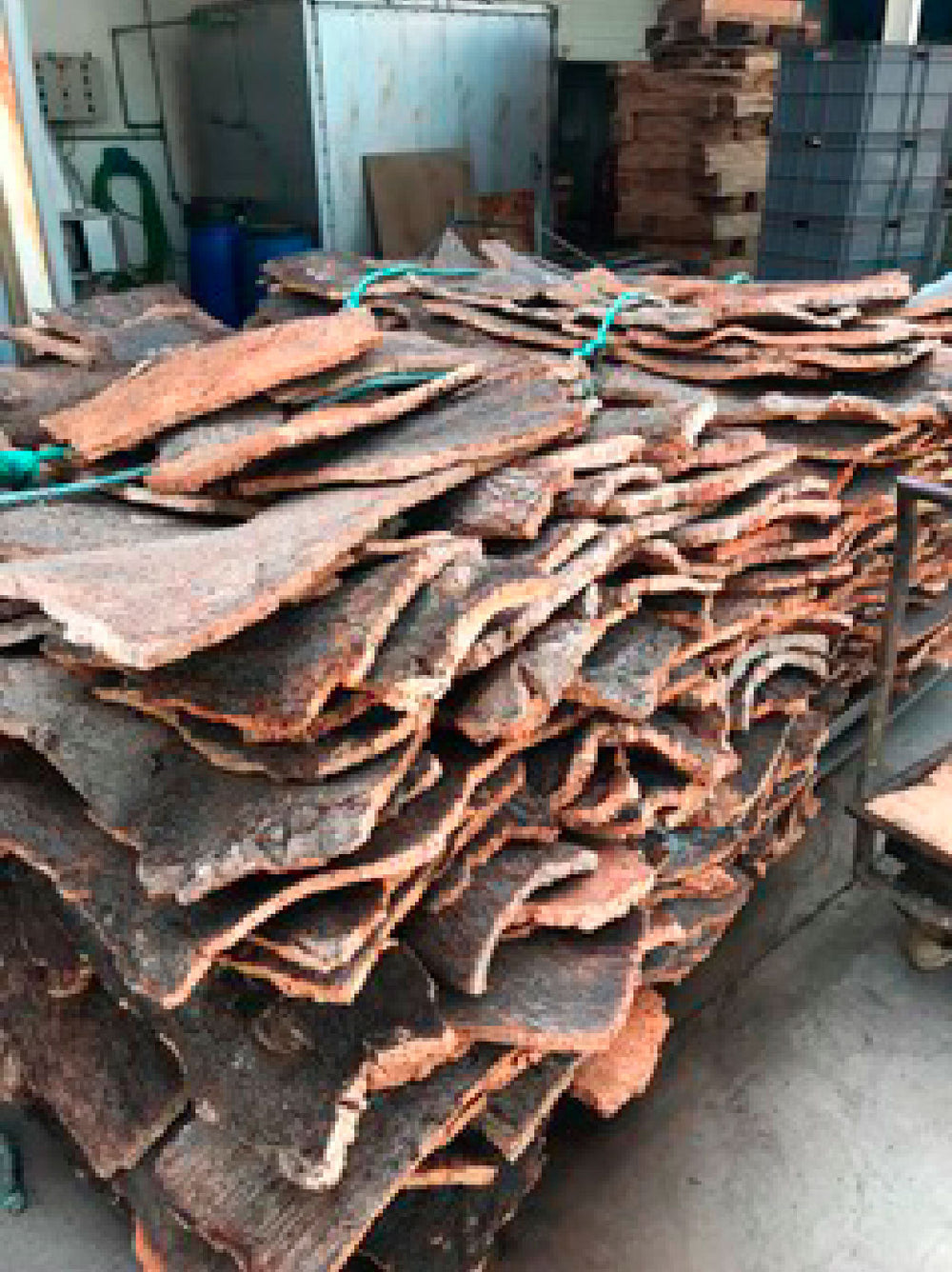 Bark from the cork oak, Portugal
SUSTAINABILITY
We now have a reputation as one of the most sustainable online flooring companies in the UK. We are very fussy about who we work with and choose only manufacturers who strive for the highest possible ecological standards at every stage of production.
Our wood and our cork, for example, are made from some of the most carefully protected trees in the world. The production process is so rigorous that even the wood dust from the factory floor is swept up and burned to fuel the machinery.
Our Corka and rubber are also recipients of a Blue Angel certificate, the highest environmental award there is, in recognition of their rigorous standards.
Our warehouse is run in accordance with the strictest principles of sustainability. Any damaged floors, returns or offcuts are chopped up and reused as samples. And our triangular rubber tiles were introduced as a way of using up every scrap from our roll ends. (cont.)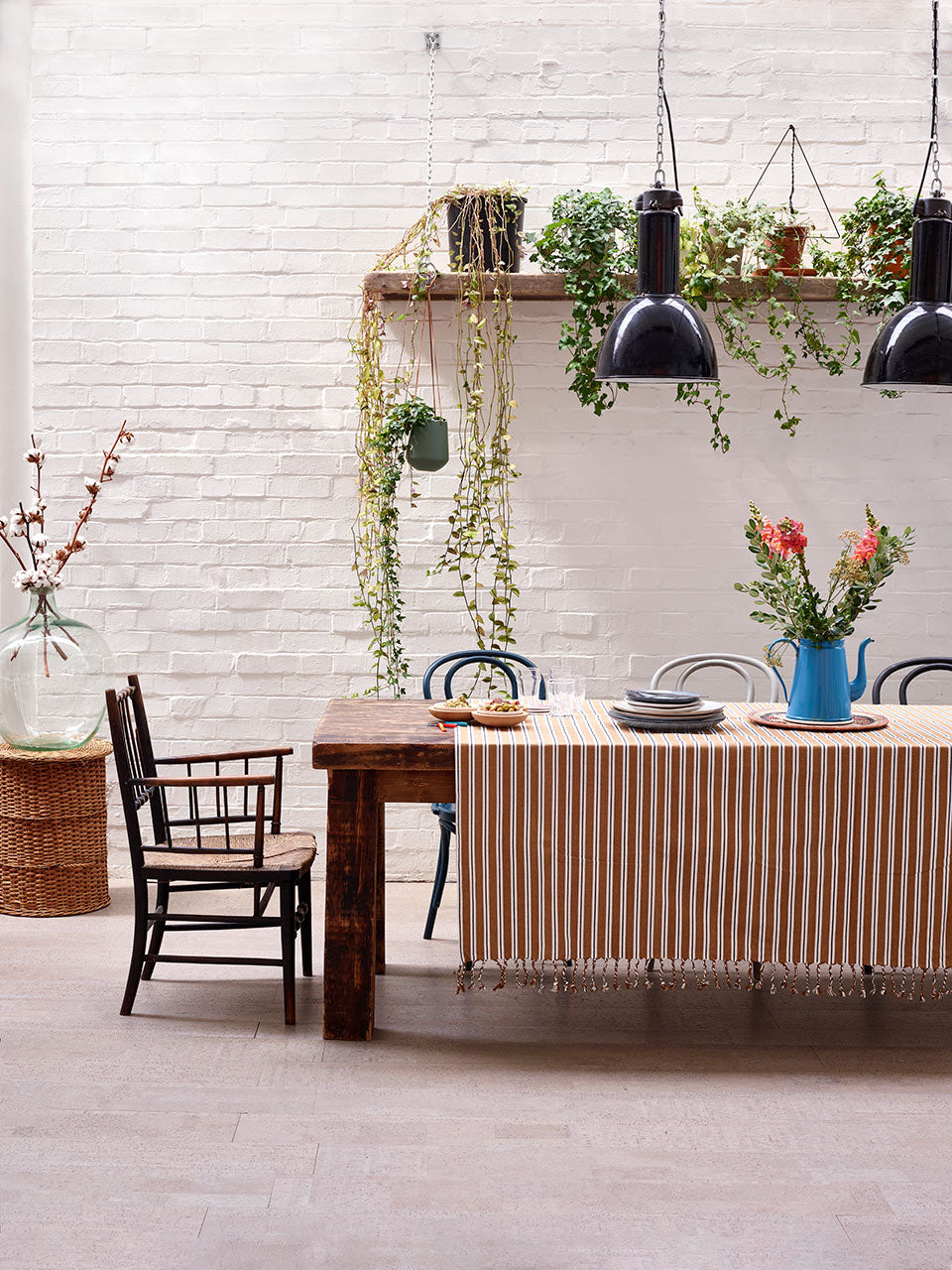 INSPIRATION
We collaborate with stylists and interior designers including Jinan Linley, Kate Monckton, Beth Corner and Emma Merry to create our colours. We do a consultation every six months to analyse our ranges and see if there is anything new we should be doing.
We also work with stylists, artists and cutting-edge brands including Cole and Son, Smythson and Hunter to create advertising imagery, set designs and catwalks.

Recently we launched a new design and recolouring service in which our small team of specialists can rework the top layer of our rubber and vinyl and transform it any other colour or design of your choosing. This probably makes us the smallest flooring company with the biggest choice. Our ambition is to have an evolving collection and be the most on-trend brand in terms of colour there is.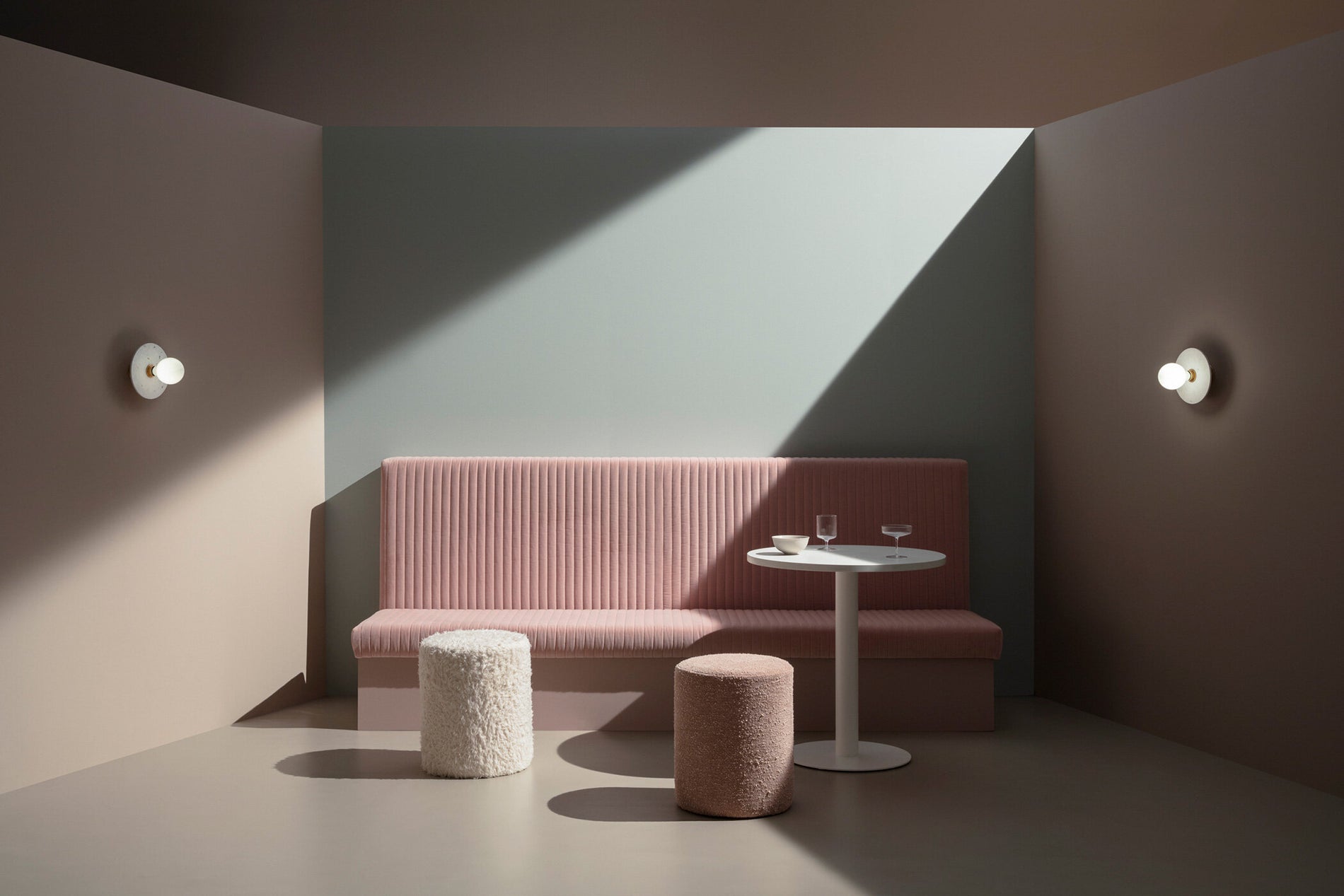 Our Antelope vinyl in a shoot for modern textile brand Kirkby Design